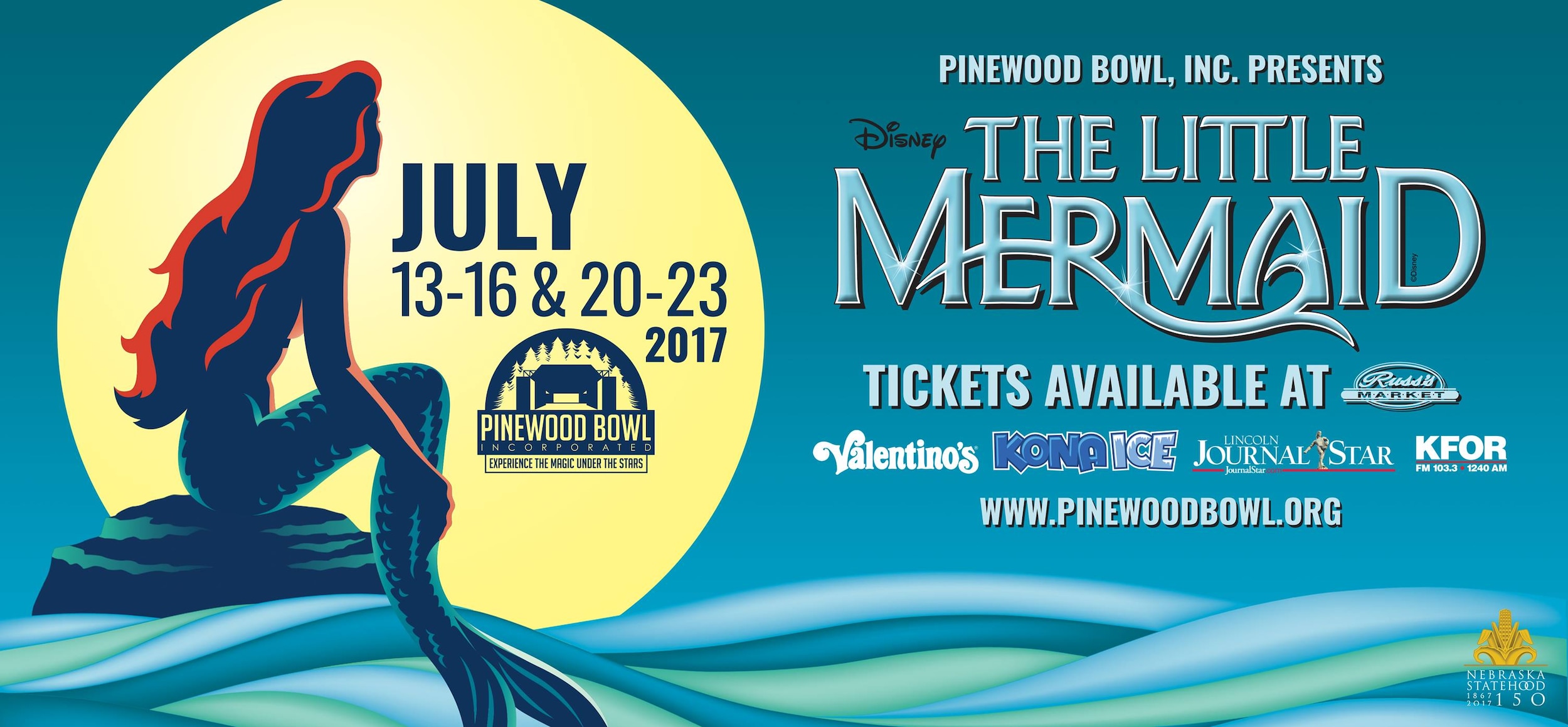 This summer, you don't have to make a trip to the beach to enjoy some time under the sea! For two weekends in July, the Pinewood Bowl Amphitheater will transform into the magical underwater kingdom of Atlantica, so don't miss out on this fin-tastic musical production!
Based on the beloved animated film of the same name, "The Little Mermaid" follows Ariel, a young mermaid who is utterly fascinated by the human world. After falling in love with a human prince named Eric, she would do anything to be with him—even if it meant making a deal with the dangerous sea witch Ursula.
Whether you've seen the animated film once or 100 times, you're sure to be enchanted by this thrilling tale of one mermaid's quest to find true love. Don't miss out on your opportunity to enjoy this limited-time production under the summer stars!
Admission is only $15 for adults and $6 for kids 5 to 12 (cash/check only); tickets can also be purchased at a discounted rate from Russ's Market Stores. For additional information, please visit Pinewood Bowl Theater's website or call (402) 540-2094.
Pinewood Bowl's 68th Annual Summer Musical: Disney's "The Little Mermaid"
When: July 13-16, 20-23
Where: Pinewood Bowl Amphitheater
3201 S. Coddington Ave
Lincoln, NE
Times: Gates open at 5:30 pm, show begins at 8 pm
Additional info: Blankets, lawn chairs and coolers are allowed; concessions available for purchase