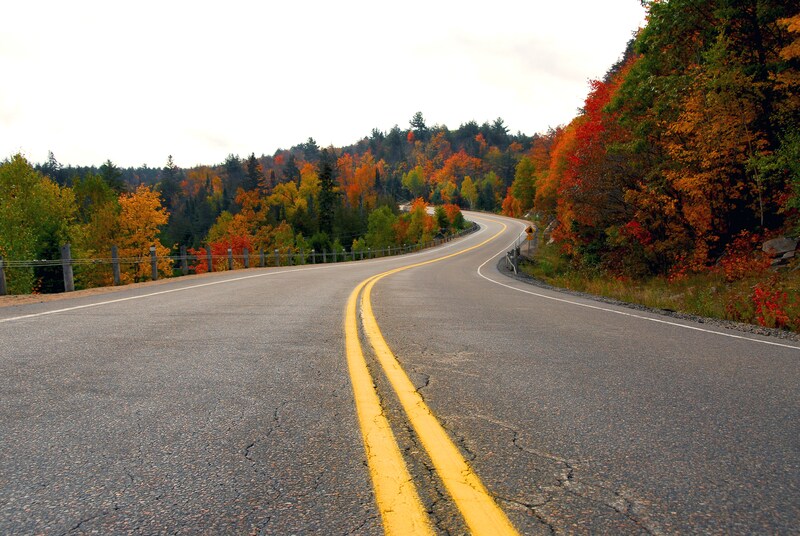 ​September 22 marks the official first day of fall, which means cooler temperatures are on their way! It also means that it's a good time to get your vehicle ready for the colder seasons. Whether you plan on taking care of your seasonal car maintenance at home or you need to schedule an appointment with our service center, be sure to mark off every item on our checklist below!
1. Get your battery tested
Fall and winter temperatures can put a strain on your car's battery for a number of reasons, one of them being that motor amperage demands are typically higher in cold weather. That means your battery must be in tip-top shape in order to meet these seasonal requirements. Having your battery tested early in the fall is your best bet and could potentially save you from being stranded with a dead battery!
2. Inspect your tires
Healthy tires are essential to staying safe in inclement weather, especially when the roads get slippery. Your tires need a good amount of tread in order to grip the road properly, so keep a close eye on them and make sure the tread bars are not showing. Another way to check the tread is by conducting a simple penny test. Just stick Lincoln upside down in the grooves—if the top of his head is covered, your tires are in good condition. If not, it's time to get a tire replacement in Lincoln.
Additionally, we recommend monitoring your tires' psi closely. Remember: as the temperature drops, so does air pressure!
3. Check your oil, antifreeze and fluid levels
After a hot summer, you definitely want to have your oil changed to prepare your car for colder weather. Additionally, you'll want to ensure that your antifreeze and fluid levels are topped off if necessary. That includes the washer fluid, transmission fluid, brake fluid and power steering fluid.
4. Make sure your heater, defroster, windshield wipers and other accessories work
It may seem like a no-brainer, but it's always a good idea to make sure the various systems and accessories needed for cold weather work before they're really needed. So, as you're preparing your call for the changing weather, turn on the heater, defroster and windshield wipers to make sure they are working properly. Additionally, check the other systems your car may have, like heated seats or heated steering wheel.
5. Prepare a winter emergency kit
Whether you're planning on doing some traveling for the holidays or you're staying here in Lincoln, it's a good idea to have a winter emergency kit prepared, just in case. Some must-haves for this kit include gloves, hand warmers, an ice scraper, a collapsible shovel, a flashlight, extra batteries, a cell phone adapter and a blanket.