When you travel in an RV, you can have a great deal of fun and adventure—these are the memories that you will never forget. When you bring along a car, you can navigate the streets more easily. You'll travel to the main destination with the RV, but you can use the car or truck for getting around the destination. As a result, you might be left wondering which GMC vehicles you could buy that you can tow behind your RV. Here are a few vehicles that can be flat towed.
The GMC Acadia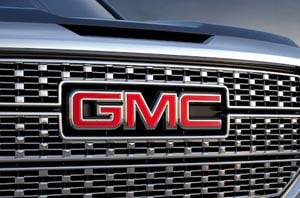 First, we have the GMC Acadia. This crossover gets restricted to the V6 engine for dinghy, a.k.a. flat towing, but whether you have chosen the four-wheel drive or the two-wheel drive, you can still do flat towing for the GMC Acadia. Before you attempt to do flat towing with the GMC Acadia, you should first consult the owner's manual because it will give you a greater list of cautions to take and how to do it with this model. You may have to take a couple extra steps to get the GMC Acadia prepared for towing, but it will be worth it. Before you can set out to flat tow your GMC Acadia, you will first have to get the proper equipment. Some of the things that you will need for flat towing include:
Tow bar
Base plates
Supplemental braking system
Tow bar wiring
Safety cables
The GMC Sierra
Towing the GMC Sierra is safe and easy, but as stated before, you should first consult the owner's manual because this will hand you more detailed information about it. The GMC Sierra works well for this because of how the manufacturers took this into consideration when making it.
Some of the other GMC vehicles that you can flat tow include:
GMC Canyon
GMC Terrain
GMC Yukon
Luckily, you can flat tow many of the manual vehicles, and don't have to make modifications to them. To learn more about the vehicles that you can flat tow, you can also ask our sales representatives at Husker GMC.