When you own a vehicle, you may be aware of how much the car can depreciate over time and with frequent use. In many cases, it can be easy to lose money on the vehicle if it depreciates too much. If you want to boost your car's resale value to upgrade to a new car, there are a few practical steps to take before advertising it and finding the right buyer.
1. Follow the Instructions on Your Owner's Manual
When it comes to caring for your vehicle, carefully follow the instructions that are provided on your owner's manual to ensure that you provide the right maintenance for the car. There should be a maintenance schedule in the back of the book to ensure that you know when to change the oil or perform tune-ups throughout the year. You'll also want to hire a mechanic to conduct an inspection on the vehicle to determine if any repairs are needed before selling the car. You can confidently list the vehicle knowing that there aren't any issues present when potential buyers drive the vehicle.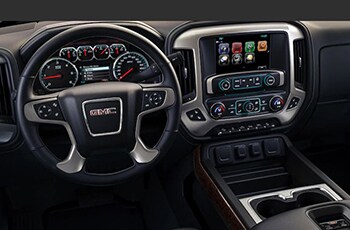 2. Repair Any Noises Coming From the Engine
It's not only challenging to sell your vehicle if the engine is making strange noises, but the repairs can affect the overall value of the car if it needs attention and isn't reliable. Repair parts that include the water pump, suspension, oil leaks, water leaks, and any issues with overheating. The transmission oil should also be changed, and all of the other fluids should be topped off to ensure that potential problems are avoided.
You'll also need to keep any documents that are related to maintenance or repairs to ensure that you can provide evidence that you've been a good owner of the car.
3. Avoid Driving Too Much
You may rely on your car to get around but driving it too much can have a negative impact on its value. Stick to driving an average of 13,000 miles each year to ensure that the value is maintained and that it can sell quickly for the price that you want. Make it a point to drive the vehicle to and from work or when running errands. Opt to rent a car to avoid adding extra miles on your personal vehicle when you plan to take a road trip.
4. Invest in the Interior of the Car
The quality of your car's interior will influence how comfortable buyers feel driving and riding in the car, making it necessary to invest in the cabin. Repair any holes or tears that are in the upholstery and condition the leather seats to maintain their quality. It's also necessary to wipe down the dashboard and inspect the seatbelts to ensure that they're working correctly.
Detailing the car will also remove dirt or stains that are present to ensure that the interior looks flawless and clean.
5. Purchase a Desirable Car
Cars that are in demand and have an excellent reputation in the auto industry are more likely to depreciate slowly because they're easier to sell. Purchase a vehicle that looks good on the outside and is reliable with its performance. Spending more on a car that has a higher demand can mean losing less once it's time to resell the model.
If you want to learn additional ways to boost your car's resale value, feel free to contact our dealership . We'll provide you with more tips and can also discuss the many financing options that are available.