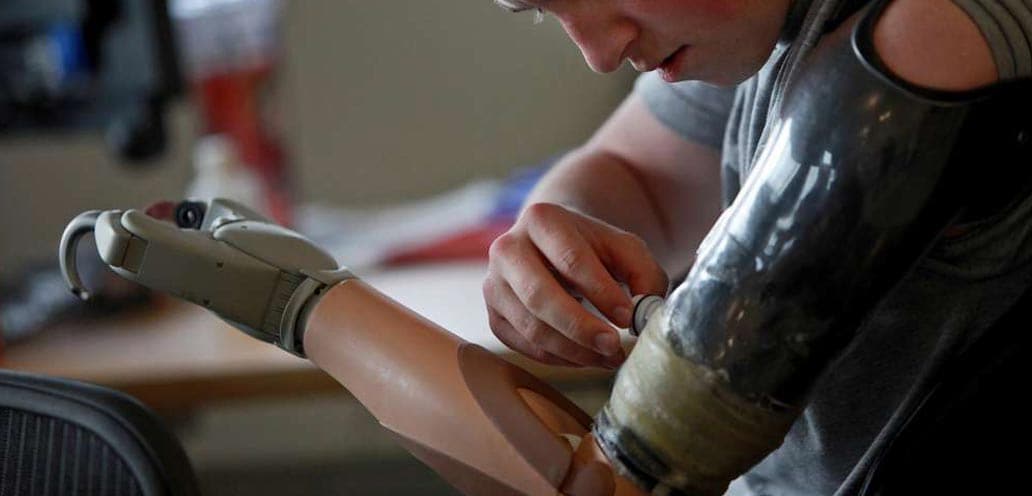 At Husker GMC, we proudly represent the GMC brand of trucks and SUVs. GMC makes heavy-duty vehicles, and it honors American citizens who have provided heavy-duty service to our nation. For years, GMC has actively connected military veterans with vehicles, jobs and homes. The corporation provides a robust military discount program. Notably, our nation's first responders also qualify for that program's savings.
How GMC Serves Military Heroes
The GMC brand's parent company, General Motors Corporation, employs over 5,000 military veterans across its family of vehicle nameplates. General Motors sees vets as critical workforce participants in the coming decade.
What Has GMC Done to Help Veterans?
Recently, the truck maker joined two human services organizations' efforts to place veterans in high-tech homes that help them relax and meet their essential needs with dignity. The Stephen Siller Tunnel to Towers Foundation constructs custom, mortgage-free homes that serve catastrophically injured veterans' needs. Tunnel to Towers recently promised to build at least 200 such smart homes.
Also, through Michigan's Fallen and Wounded Soldiers Fund, veterans who were injured in Afghanistan or Iraq can acquire essential financial assistance. Founded in 2006, this fund runs solely on volunteer work.
Sometimes, GM pairs this critical cause with live events. In 2018, the automotive giant staged a special concert at Detroit's Motor City Casino that supported the Tunnel to Towers Smart Home Program. The show's lineup included Chris Janson and country superstars Big & Rich.
Recently, the total donations raised eclipsed $8 million. Those donations came from employees working in every level of the corporation. General Motors also welcomes outside contributions to its programs that support America's heroes.
To learn more how you can participate, please contact or visit Husker GMC.