GMC Prepares To Battle Hurricane Season
Nothing is quite as scary for people who live in hurricane-prone areas than the dreaded hurricane season. It means that things have the potential to get very scary at times. GMC is a brand that takes safety and the well-being of its customers seriously, so it's only natural that they've partnered with OnStar to make sure that GMC drivers are prepared when hurricane season rolls in. OnStar Crisis Assist services are being ushered in to save the day and perhaps the lives of some GMC families.
Having OnStar Services Protects What You Care About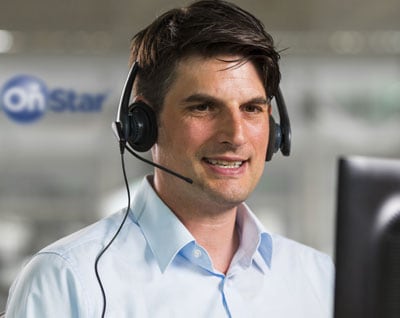 If you have active OnStar Services, you can take advantage of OnStar Crisis Assist. This program was designed to keep you safe in the event of adverse weather events. Nothing is quite as dangerous as a hurricane. People sometimes die because they are unable to get help in the middle of a hurricane, and drivers who are stuck on the road are often the most prone to being harmed during a hurricane. GMC recognized this and turned to OnStar to craft a service that can help save lives during the worst weather conditions on the road.
The Blue Onstar button will be your ticket to help from OnStar personnel. They will help connect you with the right emergency services and get you the help you need to make it out of your ordeal. Scary weather patterns are often the stuff of nightmares, and knowing that you're always connected to a helpful OnStar support agent will help you feel safer during every trip you take during hurricane season. Driving during hurricane season can certainly be one of the most nerve-racking of all ordeals, but GMC and OnStar are making sure that their customers are always looked out for and safe. Whether it's a need for an evacuation, a Good Samaritan Call, or a call for shelter, you're going to be well taken care of during hurricane season thanks to OnStar and GMC.
How Do I Ensure I'm Protected?
You need an active OnStar service account in order to get Hurricane Support from OnStar. This service is not standard on all models, so it's important to ask whether or not your preferred model has this service or is capable of being connected to it as an option. Once you've done that, it's time to enjoy the peace of mind that comes with having Hurricane Support from OnStar and GMC. It can literally save your life in the event of a hurricane.