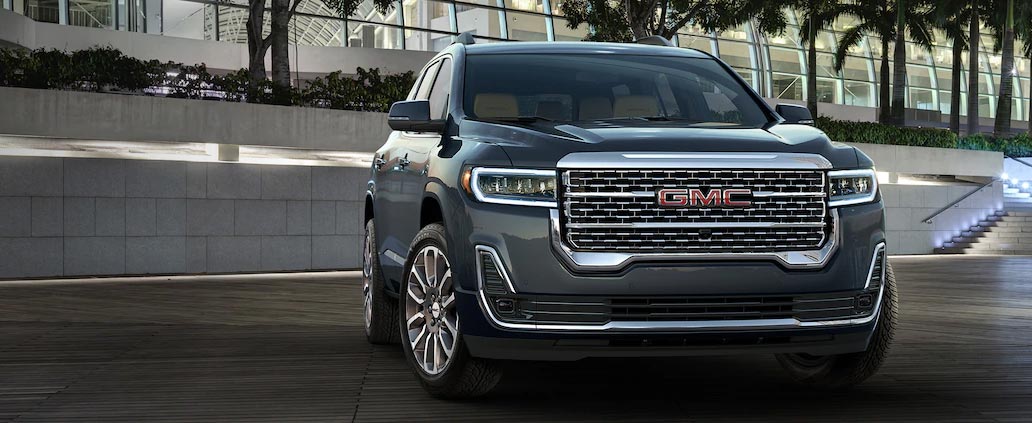 The New Face of Acadia 2020 at Husker GMC
The newest model of the GMC Acadia has had a face lift. You read that right. The Acadia 2020 has been revamped to look better and to serve you better. This latest model is available for viewing at the Husker GMC, which proudly and happily serves Lincoln, Nebraska.
Cutting Edge Updates
The Acadia is a mid-size sports utility vehicle, with several updates. These upgrades for the 2020 model include changes to the interior, improved technology, better transmission and engine, and modifications in the trim level of the off-road component. The most noticeable change is on the front of the SUV, which now has a more squared look because of the new headlights and front grill work. The rear has also received a similar tweaking with reshaped taillights and an upgraded bumper.
Extraordinary Interior
The interior of the new Acadia model also possess a vastly different layout on the center console. It sports a push button shifter design that makes it much easier to use. Additional storage has been added, along with better upholstery and wider trim choices. On top of those, there is an even better infotainment system that offers an updated version of the graphics card, an even better system of navigation, and additional USB ports, which is highly essential in our modern times.
High Powered
Talking about the engine, the specs remain the same for the base model as well as its optional 310 version. That being said, both engine types are available with a nine speed automatic transmission system. This totally replaces the six speed automatic transmission of the older model. This current nine speed system can be paired with the optional 2 liter four cylinder engine that can produce as much as 230 horsepower and a torque of 258 lb-ft.
In addition to that, the newest model comes with upgrades in the suspension system to ensure that the overall ride becomes more comfortable. The off-road oriented trim has also been revamped and upgraded with what they dub as the AT4 model. The Acadia still possesses the standard all wheel drive system. That, along with a twin type clutch of set-up, ensures that the torque-vectoring capacity of the unit remains just as strong.
The newest Acadia 2020 model is very much a sight to behold. You have to see it for yourself to appreciate the upgrades that the company has painstakingly made to ensure its beauty and performance are not compromised. To be able to experience these latest enhancements, head on over to Husker GMC. Their professional and friendly sales staff will gladly answer your questions. What's even better…you can take the Acadia 2020 for a spin.