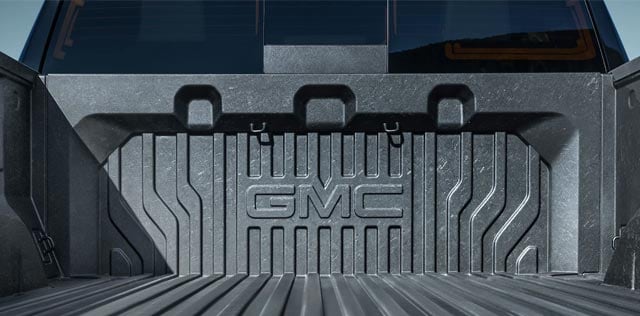 GMC Does It Again
The purpose of GMC's CarbonPro pickup bed is to reduce corrosion, denting, and scratching on the surface of the pickup bed. It's the first technology of its kind in the industry, and in June, the Sierra Denali 1500 and Sierra AT4 1500 will get CarbonPro special editions. If you're excited about the possibility of having a scratch and corrosion-resistant pickup truck bed, you're not alone. Many folks who wouldn't have even considered the GMC brand before are scrambling to learn as much as they can about this innovation and how it improves durability.
GMC CarbonPro Pickup Bed Innovation
Pickup truck beds take a lot of abuse over the years. Whether you're tossing a load of gravel in there or hauling furniture, you need to know that your pickup truck bed is going to be able to take all of the abuse you dish out at it over the years. GMC designed the CarbonPro bed to use carbon fiber composite material usually used on 7-figure supercars. Now you don't have to spend 7-figures to get a truck bed that's going to take any abuse you have to throw at it.
Not only does the carbon fiber composite material hold out strong against denting and scratching, but it weighs 25% less than your traditional steel bed, meaning you'll get a more lightweight drive (60 pounds less mass). The CarbonPro bed also completely eliminates the need to use bed liners, something that many pickup truck owners are going to sing for joy about. GMC is to thank for this remarkable innovation, and we're proud to be the dealership that's offering this item. If you're serious about your hauling experience and want a truck bed that can take any kind of abuse, you need to get a model that has CarbonPro!
Ask For More Information
The CarbonPro pickup bed technology isn't as simple as we've made it sound here. There's a lot more to know about it, so if you're interested in this subject, just write or call us today with any questions you might have about this GMC creation. You won't find CarbonPro on any other truck bed in the industry. It's a GMC thing. Since we're a GMC dealership, we get up to the minute information about topics like GMC's CarbonPro truck bed. If you have any additional questions, all you need to do is contact us and ask away.