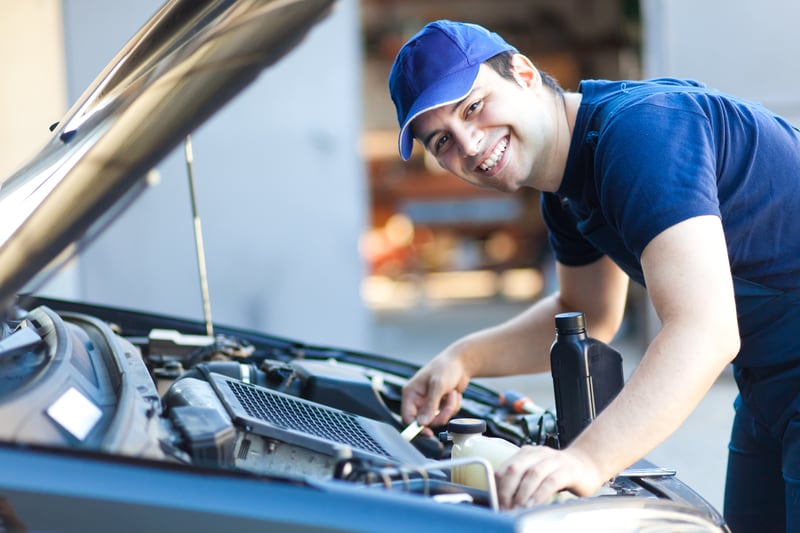 At one point or another, every vehicle needs maintenance. However, there are plenty of ways to ensure that your GMC truck or SUV's routine service and repair costs are kept as low as possible. See our tips for preventing expensive and unnecessary fixes below!
1. Drive Carefully
It may not come as a surprise, but there are plenty of benefits of safe driving. Not only do you reduce your risk of getting in a collision, you also put less stress on your vehicle. Bad driving habits, such as speeding and hard braking, only cause unnecessary wear and tear on the engine and other systems, which will end up costing you extra in the long run.
2. Don't Tow More Than Your Vehicle Can Handle
Knowing your vehicle's maximum payload and tow capacities is essential to protecting your vehicle and cargo from damage. Overloading your truck or SUV can lead to very serious problems, from a blown out tire to a broken suspension to even brake system failure. Always double check your truck's gross vehicle weight rating and gross combination weight rating before you do any hauling or towing.
3. Never Ignore the Check Engine Light
If you've tightened your gas cap and taken other precautions, but the check engine light still won't turn off, it's important to schedule a service appointment right away. While it may be indicative of a minor problem, ignoring the check engine light can turn what was a low-cost fix into an expensive repair.
4. Take Your Vehicle in for Routine Maintenance
Sticking to your vehicle's recommended maintenance schedule may not be fun or convenient, but it will help you in the long run. Putting off or skipping essential services like oil changes or tire rotations can cause a lot of damage and financial stress. Following a strict service schedule will ensure that your vehicle's vital systems continue running smoothly and that you get the full life span out of your engine, tires and other parts.
5. Check Online for Service Coupons
Before you come in for service at Husker GMC, be sure to check out our selection of service coupons! Whether you need a simple oil change or brake rotor resurfacing, we may be running a special that could save you money.