Where Can I Trade In My Car Near Lincoln, NE?
Welcome to the trade-in pages of your authorized GMC dealership serving Lincoln, Nebraska. Here at the Husker Auto Group GMC dealership, we make the comfort and safety of our customers a top priority. And many find that they need to trade up into a new vehicle as their lifestyle changes. They may have some vehicle produced by other manufacturers that simply failed to live up to their expectations. In many cases, the vehicles are just obsolete and lack the safety and infotainment technology that drivers are searching for to take the stress out of their daily commute.
We are pleased to inform you that anyone can trade-in a vehicle at our dealership. It doesn't even matter if you are underwater on your current loan and still making payments. In our experience, lenders are more than happy to assist creditworthy customers with rolling over their remaining balance into a new auto loan.
Simply drive into our dealership for an offer on your vehicle, pick out the model you adore, and drive off into the sunset after we memorialize the deal in a contract. The quicker you act, the more that you will get for your auto. Act fast before it suffers major breakdowns and depreciates.
How Much Is My Car Worth?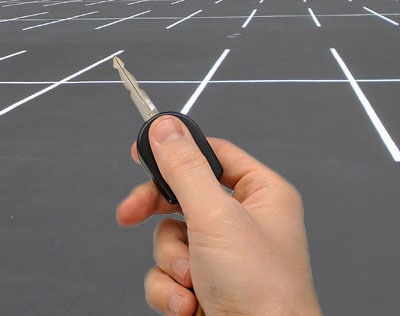 Our online estimate tool has made it easier than ever to get a fair and accurate quote on your vehicle's value. Simply punch in the Vehicle Identification Number (VIN) that is located on the driver's side doorjamb and any other details regarding the condition of the vehicle. In the alternative, you can simply plug in the year, make, and model to start the application. And while these online quotes are never binding, they can help inspire you to do some window shopping for that next vehicle.
What Can I Trade My Car in For?
We accept your trade-in as if it were cash towards any new, used or pre-owned vehicle in stock. And if you don't find anything in our massive selection, you can bet that you will find your dream car soon because our inventory is constantly flipping over as we make the deals to earn our reputation as an all-star dealer.