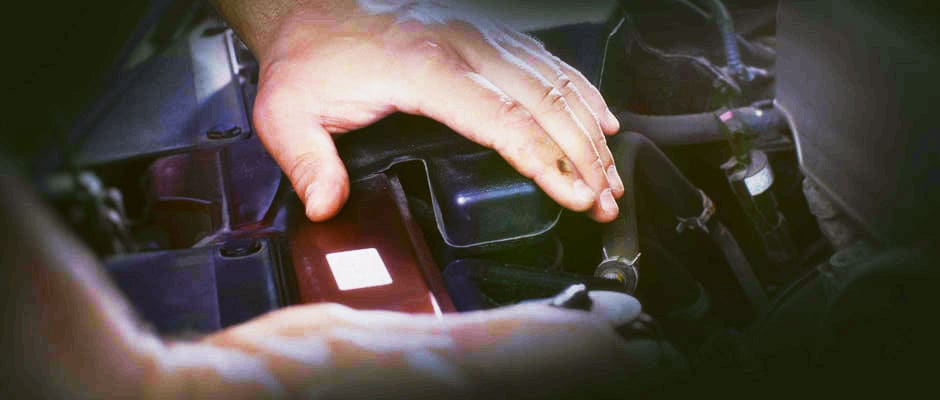 How Often Should I Service My GMC?
Taking care of your vehicle is extremely important. Regular service appointments can extend the life of your vehicle. It can help you get more mileage before new issues occur. Service by a trained professional can be a preemptive strike against major mechanical problems. It also helps to diagnose and assess major wear and tear within your vehicle.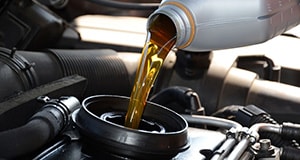 You should always refer to your individual owner's manual to see what recommendations are offered. You will want to adhere to advice concerning oil changes. You will want to pay close to attention to warning signs in your vehicle. The beauty of great service is you get another set of expert eyes examining your vehicle. Someone who has been factory trained can help make sure your vehicle is in excellent condition. The following is a rough guide of what to look for at specific intervals. You should always refer to your owner's manual for more specific information concerning your vehicle.
15,000-Mile Service
You are just getting started at the 15,000 mile mark. You have probably had a few oil changes at this point. There won't be a whole lot of issues with your vehicle in regards to wear and tear. Your major concerns should be fluid checks. Our service team always checks major fluids. You will want to know the brake, transmission and windshield wiper fluids are full.
An air filter could possibly show signs of clogging between this point and the 30,000 mile mark. It might need to be replaced. An expert can quickly see and point out any issues with your current filter.
Oil Change - Drained and Replaced
Check All Fluid Levels - Top Up as Needed
Tires Rotated and Balanced
Check Air Filter - Replace as Needed
30,000-Mile Service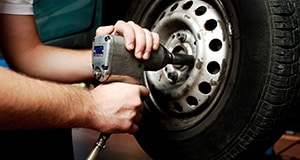 The air filter could once again be an issue at the 30,000 mile plateau if you haven't changed it already. Fluids once again need to be closely monitored for any issues. Regular oil changes should have been administered between this service and the last check-up. Spark plugs might need to be examined but usually aren't an issue at this point. It won't hurt to have a professional also look at the wear and tear on your brakes.
Many of the Same Services from 15,000 Mile Interval
Check Brake Pads - Replace as Needed
Suspension and Shock Check
Check Fuel Filter - Replace as Needed
60,000-Mile Service
Transmission fluid might need to be changed even before the 60,000 mile mark. The coolant also is another possibility for changing. Brake rotors and pads may be suspect at this point. You may have already had to change the brakes before you hit 60,000 miles. It's always good to have these looked at before you ever get to this point. Your tires could need to also be replaced or rotated. You might need a new battery at this point depending on your annual mileage. Many batteries will last four to five years. You could drive 15,000 miles per year over a four year time span. This means your battery might need to be replaced around the 60k mark. A good service team will check your battery with every appointment.
Many of the Same Services from 30,000 Mile Interval
Replace Battery as Needed
Inspect Brake Rotors - Replace as Needed
Check for Wear on Belts and Hoses - Replace as Needed
90,000-Mile Service
You are nearly to 100k. It's an amazing feat with any vehicle. The vehicles of today are built to last. This is true especially if you take good care of the automobile. The 90,000 mile service could be a bit more costly. It might not depending on what you've had replaced or fixed before this point. You could need new hoses or parts. You might need new tires. The spark plugs could need to be replaced. A timing belt could be another issue to address.
It's a good idea to have professionally trained experts examine your vehicle at regular intervals. You can always consult your individual owner's manual for a guideline specifically developed for your vehicle. It's important to adhere to that criteria as much as possible. We all get busy. Life has a way of making us delay things that are important. Vehicle service should always fall into a high priority list. It could save you from breaking down in the middle of nowhere. It can save you money in the long run. It can also help your vehicle maintain a high trade-in or resale value. It also will keep you on the road for many more years. You can visit our service team today for more advice and top quality care.
Many of the Same Services from 60,000 Mile Interval
Top to Bottom Inspection
Check Spark Plugs - Replace as Needed
Inspect Vehicle Safety Technology Features
For more details about your GMC Sierra 1500, Yukon or Terrain maintenance schedule, as well as any other model in the lineup, please consult your owner's manual or contact Husker GMC for further information.